Welcome to
Photography ROW
| | | |
| --- | --- | --- |
| God Bless America | United We Stand | God Bless America |
| | |
| --- | --- |
| New York | Washington DC |
Welcome to all who have stumbled in.
I am located in Las Vegas, Nv. Current pictures
are Grand Canyon, Hoover Dam, Carlsbad
Caverns, ducks, & flowers. Future Photos will
be Colorado, Utah, Cove Fort, Valley of Fire,
Redrock Canyon, Lake Mead and anything
else I can find.This will be the future site of
Photography ROW or Photos USA someday. As I scan
and edit, more photos and areas will be posted.


Please enjoy, much more to come.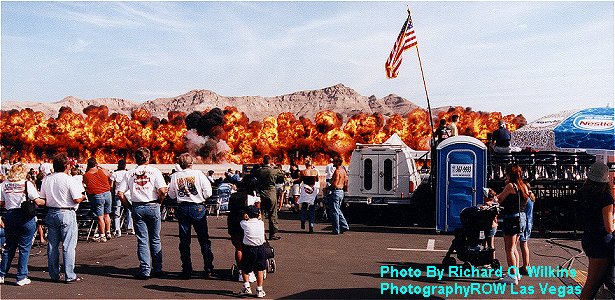 Las Vegas Air Show A10 Attack Run

Las Vegas Invitational 2003
INVENSYS Classic at Las Vegas 2002
Hoover Dam Hard Hat Tour
Las Vegas Air Show 2001
Grand Canyon Deer
Yosemite Nat'l Park
Precious Moments
Carlsbad Caverns
Grand Canyon
Hoover Dam
Las Vegas
Cove Fort
Flowers
Ducks
Pets
All photos on site are restricted in size.
All photos are available commercially for publication.
If you do not see anything you want just ask.
We will do custom shoots in the West and
Southwest United States.
Currently work can be done in Digital,
35mm, and 4X5 in print or slides.
Digital is currently my primary media
| | |
| --- | --- |
| Member | Member |

ALL PHOTOGRAPHS AND IMAGES ON THIS SITE ARE THE PROPERTY OF
©RICHARD WILKINS, OR THERE IS WRITTEN PERMISSION ON FILE FOR THE
USE OF SUCH. DO NOT TAKE ANY IMAGES FROM THIS SITE WITHOUT
PROPER PERMISSION.

Copyright by ©Richard Wilkins